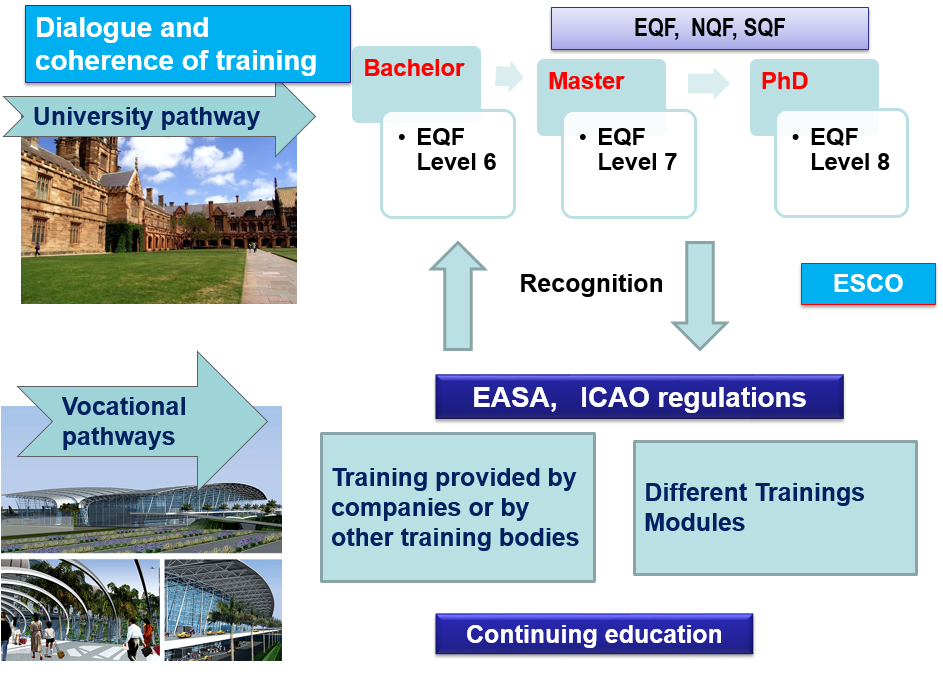 Currently in aviation, there are 2 main pathways for education and training:
– Academic: bachelor, master and doctorate;
– Vocational: trainings provided by professionals such as airlines companies, handling companies, regulatory bodies, trainers etc.
The main need identified of the project is to ensure the bridge between these 2 pathways because in many situations the lack of procedures for recognition of prior learning and/or gained experience makes the transition from vocational licensed occupations to academic ones difficult. In many cases, graduates need to attend new trainings with an important retake of learning outcomes.